Talk to the Experts
As local experts on Maine lakefront property and real estate, we have been connecting Buyers and Sellers for over 14 years. This guide is a comprehensive source of information on Maine's Lakefront homes for sale, and provides a marketplace for this specific category of real estate in Maine.
We have the experience and knowledge to assist you in thoroughly investigating the property and negotiating the best possible price and terms for you (sellers, not buyers, typically pay all commissions). To learn more about the five benefits of having us represent you, read about Buyers Brokers.
Find Your Perfect Maine Lakefront Property
Our specialty is providing buyers with an easy way to search for their Maine dream property by using our unique Question/Answer format.
With nearly 6,000 lakes and ponds in Maine – and hundreds of lakefront homes, cottages, and condos for sale – we provide 3 different ways to search for the "dream" Maine lakefront property that fits your lifestyle and pocket book.
A Customized Search to fit your specific requirements. (above)
By Map Location
A Quick Search using your general criteria
Our specialty is providing buyers with an easy way to find their "dream" property — just click on Lakefront Property Search, and tell us about the property you would like to find.
We will do a comprehensive search of all our sources, including Maine's Multiple Listing Service.
Only those listings that match your criteria will be selected.
The results (with photos and details) will be emailed to you promptly.
Much easier than wading through page after page of listings on other websites.
Our method is more likely to give you the desired results.
Try it today!
Browse Maine Lakefront Listings by Area
Click on a County to view current Maine lakefront homes and cottages for sale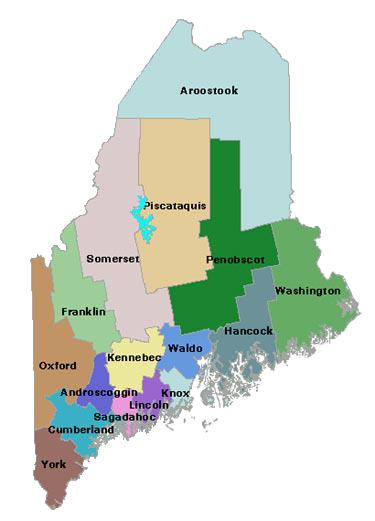 Quick Search
Just indicate your general criteria in the boxes below and view the resulting listings
Featured Lakefront Properties
Click on the photo to see full details about each listing
I so enjoy your website – it's so well done, incredibly informative and thorough. Thank you for providing such a nice resource
Thank you for the listings. Have I mentioned that I LOVE your site? What a great tool for potential buyers looking to move to Maine, You provide a great service.
I googled "lakefront property for sale in Maine". Your site has good, clear, truthful information about living in Maine. I speak as one from "away" who has been here 22 years
Very informative newsletter. Please keep them coming. Yes, I'm still looking to retire on the Maine seacoast.
WHY USE A BUYER'S BROKER?
Learn more about the five benefits of having us represent you.
BUYER'S TIPS
Ten valuable tips you should know before buying Waterfront Property in Maine.
FIND OUT HOW MUCH YOUR WATERFRONT PROPERTY IS WORTH
If you are considering selling, the first step is to get an idea of your property's value.